Video Recap: Geek of Chic Recap of WOC Fashion Tech Brunch NYFW 9.8.18
On September 9th 2018 Luxor + Finch, G.I.F.T. and Geek of Chic came together for the first ever WOC Fashion Tech Brunch.
The WOC FashTech Brunch celebrated women of color in the fashion tech industry. This event facilitated open and transparent dialogue, created networking opportunities and formed lasting connections.




Speakers included: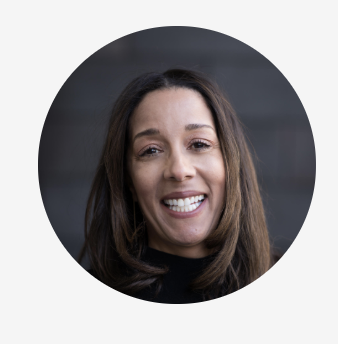 PARTNER AT BRUTZKUS GUBNER/
FASHION TECH ATTORNEY/
SPONSOR

Gina Bibby is a self-professed "technology and fashion evangelist." She practiced complex intellectual property litigation and intellectual property procurement for nearly 14 years in the Silicon Valley offices of various AmLaw 50 and AmLaw 100 law firms. Gina has extensive trial expertise and is also a registered patent attorney and has extensive patent litigation and patent procurement expertise. In 2016, Gina left big law to pursue her dream of forming a specialized fashion-technology legal practice. Recently, she joined the Brutzkus Gubner Rozansky Seror Weber law firm as a partner and formed Brutzkus Gubner's fashion technology legal practice group.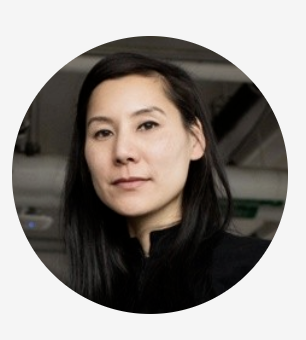 CO-FOUNDER & CREATIVE DIRECTOR OF WEARABLE MEDIA/ WEB MANAGER AT THE BARD GRADUATE CENTER
Hellyn Teng is a Co-founder and Creative Director of Wearable Media, a fashion tech studio based in NYC, creating a world of interactive smart apparels powered by design and technology. Her focus is in utilizing computational fashion technology, physical computing and creative coding as mediums for re-imagining our relationship with textiles and garment design as an interactive media.
FASHION AND CULTURE SCHOLAR/ LECTURER/
INDEPENDENT RESEARCHER AND CONSULTANT
Kim Jenkins specializes in the sociocultural and historical influences behind why we wear what we wear, specifically addressing how politics, psychology, race and gender shapes the way we 'fashion' our identity. Based in New York, she is a Visiting Assistant Professor at Pratt Institute and Part-time Lecturer at Parsons School of Design,where she developed the course "Fashion and Race."
CO-FOUNDER OF THE WORLDWIDE SUPPLY CHAIN FEDERATION/
FOUNDER OF REFASHIOND
Lisa Morales-Hellebo is an entrepreneur, seasoned product strategist, and creative director with a career that spans 20+ years helping start-ups to F500s maximize conversions. She has been featured in numerous publications and media outlets, ranging from FashInvest, Women 2.0, WWD, and Refinery 29 to Fast Company, Crain's, Huffington Post, El Nuevo Dia, & ABC 7 Tiempo, to name a few.
Special Guest and Honoree:

Misa Hylton is "hip-hop fashion's renaissance woman." and founder of Misa Hylton Fashion Academy. Misa is the genius behind some of the most iconic trend-setting fashion moments for artists such as Lil Kim, Mary J Blige, Missy Elliot, Sean Combs, Kimora Lee to name a few with her latest custom MCM creation for Beyonce for the APES**T music video.
Over the last two decades, Misa's endeavors in styling, design, retail, education, and philanthropy have "solidified her as a bona fide cultural icon. "